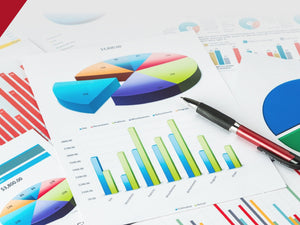 Underwriting When Market Cycles Change
THE ST. JOHN'S UNIVERSITY TOBIN CENTER FOR EXECUTIVE EDUCATION LAUNCHES "UNDERWRITING WHEN MARKET CYCLES CHANGE"
in Live, Virtual, Instructor-led Format
 Recognizing that Property/Casualty insurers have entered a rapidly escalating hard-market cycle, the Tobin Center for Executive Education at St. John's University's Peter J. Tobin College of Business is relaunching our perennially popular program "Underwriting When Market Cycles Change" in a live, virtual, instructor-led format.
LEARNING OBJECTIVES
The objectives of the course are to:
enhance participants' understanding of the characteristics of a hard market cycle,
provide insights on negotiating during a hard market, and
understand behaviors that help enhance underwriting profitability, or, conversely, that lead to failing.
PROGRAM CONTENT
The six key areas addressed in the seminar are:
Characteristics of Commercial P&C Markets in economic terms
Indicators of Market Change
The role of the underwriter during changing markets
Developing a "hard market" plan with your manager
Understanding insurer profitability
Why insurance companies fail
STRUCTURE OF PROGRAM
Structured in cohorts, each program consists of three live 90-minute sessions, with an optional fourth 90-minute session, as follows:
The first 90-minute session, "The Insurance Market Cycle" explores characteristics of P&C markets and indicators of market change.
The second 90-minute session, "The Impact on Underwriting," explores the role of the underwriter and developing a hard market plan.
The third 90-minute session,"Insurer Profitability and Causes of Failure" provides insights into insurer profitability and why insurance companies fail.
Optional fourth session,for individual companies enrolling a cohort of employees, the program can include examination/discussion of a company-specific balance sheet and income statement or a company-specific case study. This would require a fourth session (an additional 90 minutes).
SCHEDULING
Scheduling can flexible, depending on the needs of the company and its employees.  For example, the 90-minute sessions, if spaced over three days, will allow participants to plan their regular working hours around scheduled sessions. 
COST
Each 90-minute session costs $75, for a basic cost of $225 per participant for the three sessions. With an additional (optional) fourth session, the charge would be $300 per participant. Contact us to discuss pricing options for cohorts or groups.
PROGRAM LEADER
Mike Hubbel is on the faculty of the Center for Executive Education.  He is also Associate Professor in the Department of Risk, Insurance, and Healthcare Management of the Fox School of Business at Temple University, and a Professor Emeritus at Olivet College. Professor Hubbel has won three teaching awards at Temple University, several awards at Olivet University, and is recognized as an expert instructor in the insurance industry. For Professor Hubbel's full biographical profile, please see  https://www.linkedin.com/in/mikehubbel/.
CONTACT
For further information, including pricing, contact Larry Pistell, Senior Associate Director of Corporate & Industry Relations, at pistelll@stjohns.edu or (908) 591-6024.